Grateful Gardens, Community Garden Space for San Jose/Willow Glen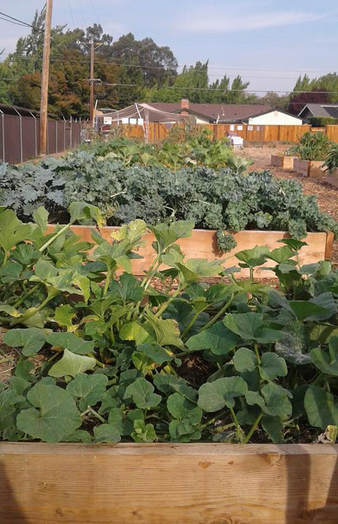 The
Community of Christ Church in San Jose
and environmental educator
, Sarah Smith
are working together to create a beautiful community garden space in the church's empty backlot. The goal is to fill this lot with veggie beds, chickens, honey bees, fruit trees and an herb labyrinth.
We plan on integrating numerous local non-profit disability resource centers into our garden by employing adults with special needs to help with the maintenance and flourishing of our garden. We want to create a safe space for the community of San Jose to come together, grow healthy food and become productive and valued members of our society. We are calling this endeavor "
Grateful Gardens".
We are planning various summer workshops to assist the box renters in their gardening:
Backyard Chickens, Care & Anatomy & Egg Recipes
Honey Bees & Herb Wreaths
Summer Veggie Preservation & Cooking
Creating, Maintaining and Caring for a Compost System!
Creating Peace for the Earth
Check them out at
GratefulGardensSJ.org
(If the Newsletter pdf is not appearing in your Safari browser try shift-reload, or clearing your history first)