Welcome to the San Jose Community of Christ Congregation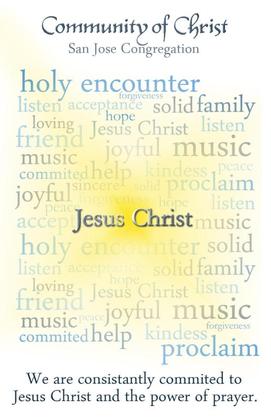 We are a community of people who are committed to the teachings of Jesus Christ.

We seek understanding of the divine through prayer, study of the scriptures, and interaction with each other.

We wish to follow the example of love which Jesus Christ so richly gives to us on a daily basis.

We strive to be available to people in need.

We invite you to visit us as you explore your relationship with ​God.
---